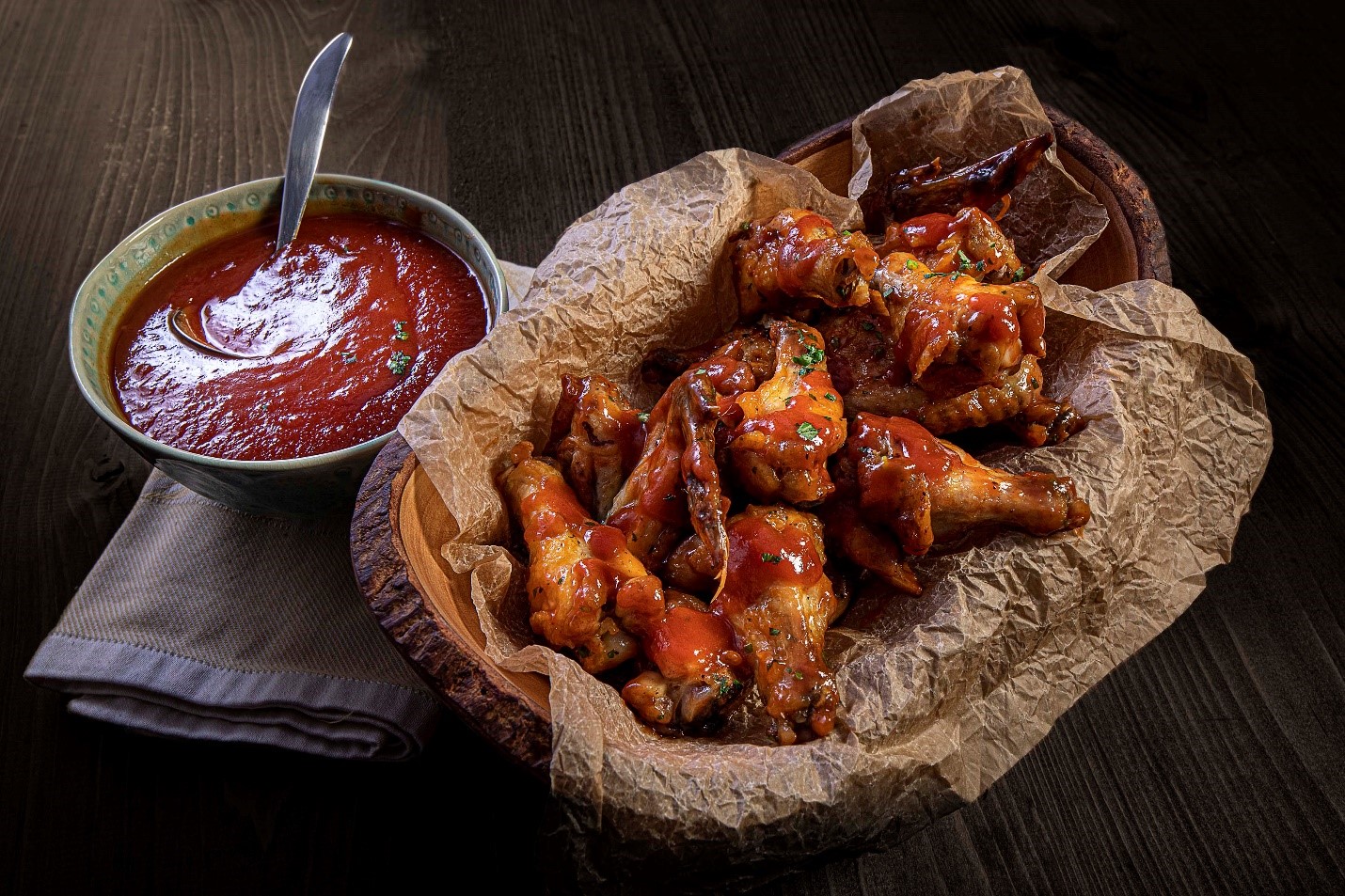 Florida Guava Barbecue Wings
Ingredients
24 Florida chicken wings (separated into 2 pieces)
1 (14-ounce) brick Florida guava paste
12 ounces Florida guava nectar
1/4 cup Florida honey
1 onion, diced
1 tablespoon ancho chili powder
1 tablespoon cumin
1 tablespoon garlic powder
2 tablespoons black pepper
3 cups ketchup
2 tablespoon soy sauce
2 tablespoons Worcestershire sauce
2 tablespoon all-purpose seasoning (divided)
Fresh herbs for garnish, finely chopped (such as parsley, cilantro, or thyme)
Sea salt and fresh ground pepper, to taste
Preparation
In a medium sauce pot combine all ingredients except for the wings and 1 tablespoon all-purpose seasoning. Cook over low-medium heat until the guava paste is dissolved, about 30 minutes. Taste and adjust seasoning as needed. Remove from heat and set aside.
Preheat oven to 300 degrees. Spray a baking sheet with nonstick spray. Spread out wings in one layer, season with remaining 1 tablespoon all-purpose seasoning and bake for 45 minutes. Turn oven up to 425 and bake for additional 15 minutes or until golden brown and crispy. Remove from oven and toss with guava barbeque sauce and garnish with chopped fresh herbs. Serve warm.
Some of Our Favorite Recipes
Sign Up For Recipes From Chef Justin
Want to cook like our award-winning chef? Enter your email address and learn how you can enjoy delicious "Fresh From Florida" recipes from the comfort of your kitchen.