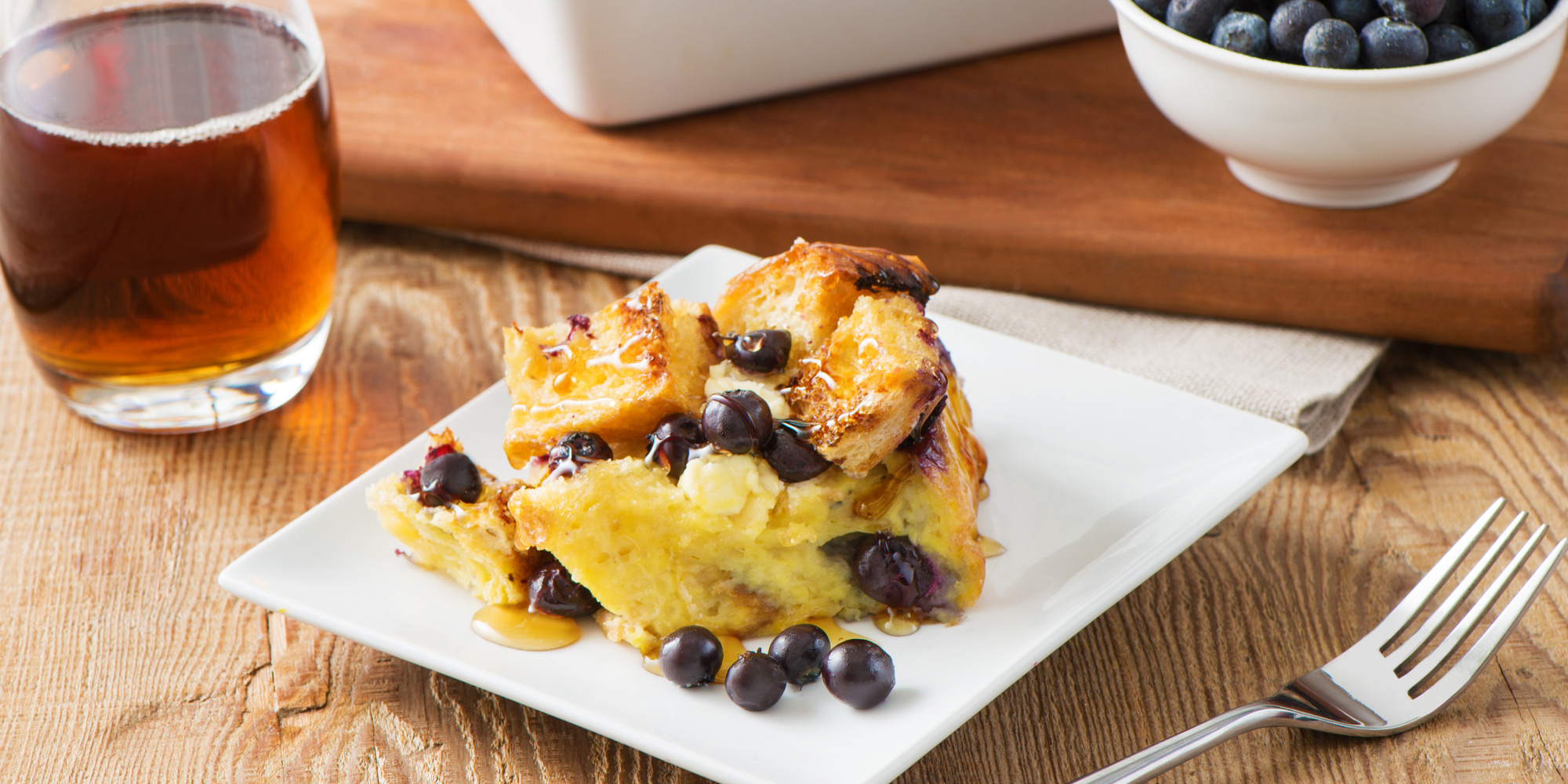 Florida Blueberry Breakfast Casserole
Ingredients
2 cups fresh Florida blueberries, rinsed and dried
1 loaf bread or 6-8 small rolls (your favorite)
4 ounces low-fat cream cheese
8 large eggs, beaten
1 ½ cups low-fat milk
¼ cup maple syrup
½ stick butter, melted
Nonstick cooking spray
Preparation
Preheat oven to 350 degrees. Cut bread into 1-inch cubes. Cut cream cheese into small cubes. Lightly spray a 9 x 9-inch baking dish. Place half of the bread cubes in the dish. Evenly place the cream cheese cubes and 1 cup of the blueberries over the bread. Add the remaining bread cubes and blueberries to the top of the casserole. In a medium-sized bowl, combine eggs, milk, maple syrup, and butter. Slowly pour egg mixture over bread. Cover casserole with foil and bake for approximately 45 minutes. Insert a toothpick in the center of the casserole; when it comes out clean, remove the foil. Bake for approximately 10 more minutes or until top appears golden brown. Let cool slightly and serve warm with extra maple syrup on the side.
Some of Our Favorite Recipes
Sign Up For Recipes From Chef Justin
Want to cook like our award-winning chef? Enter your email address and learn how you can enjoy delicious "Fresh From Florida" recipes from the comfort of your kitchen.