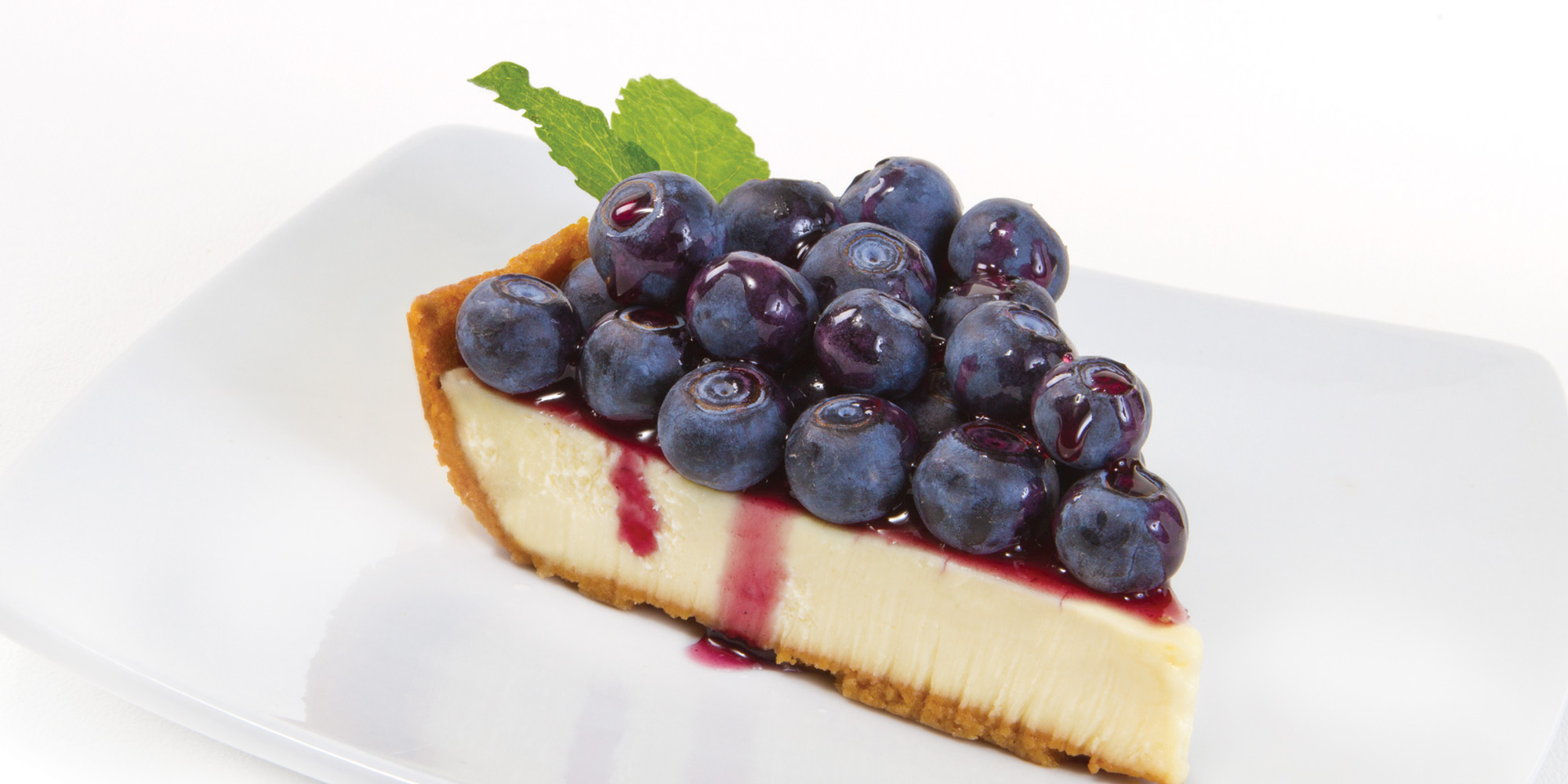 Florida Blueberry Cheesecake
Ingredients
1 whole cheesecake (homemade or store bought)
4 pints Florida blueberries, rinsed
1 cup Florida sugar
½ lemon, juiced
1 cup water
Fresh mint sprigs for garnish
Preparation
In a small sauce pot combine 2 pints blueberries, sugar, lemon juice, and water. Place sauce pot over medium high heat. Stir contents of pot as it comes to a boil, reduce heat to simmer. Cook blueberry mixture for 20 minutes or until it coats the back of a spoon. Strain blueberry sauce through a sieve if desired. Let blueberry sauce cool to room temperature, and store in the refrigerator until needed. Top the cheesecake with some of the cooled blueberry sauce, leaving extra for garnish. Place fresh leftover blueberries on top of the cheesecake and garnish with fresh mint. Serve the blueberry topped cheesecake with extra blueberry sauce.
Some of Our Favorite Recipes
Sign Up For Recipes From Chef Justin
Want to cook like our award-winning chef? Enter your email address and learn how you can enjoy delicious "Fresh From Florida" recipes from the comfort of your kitchen.