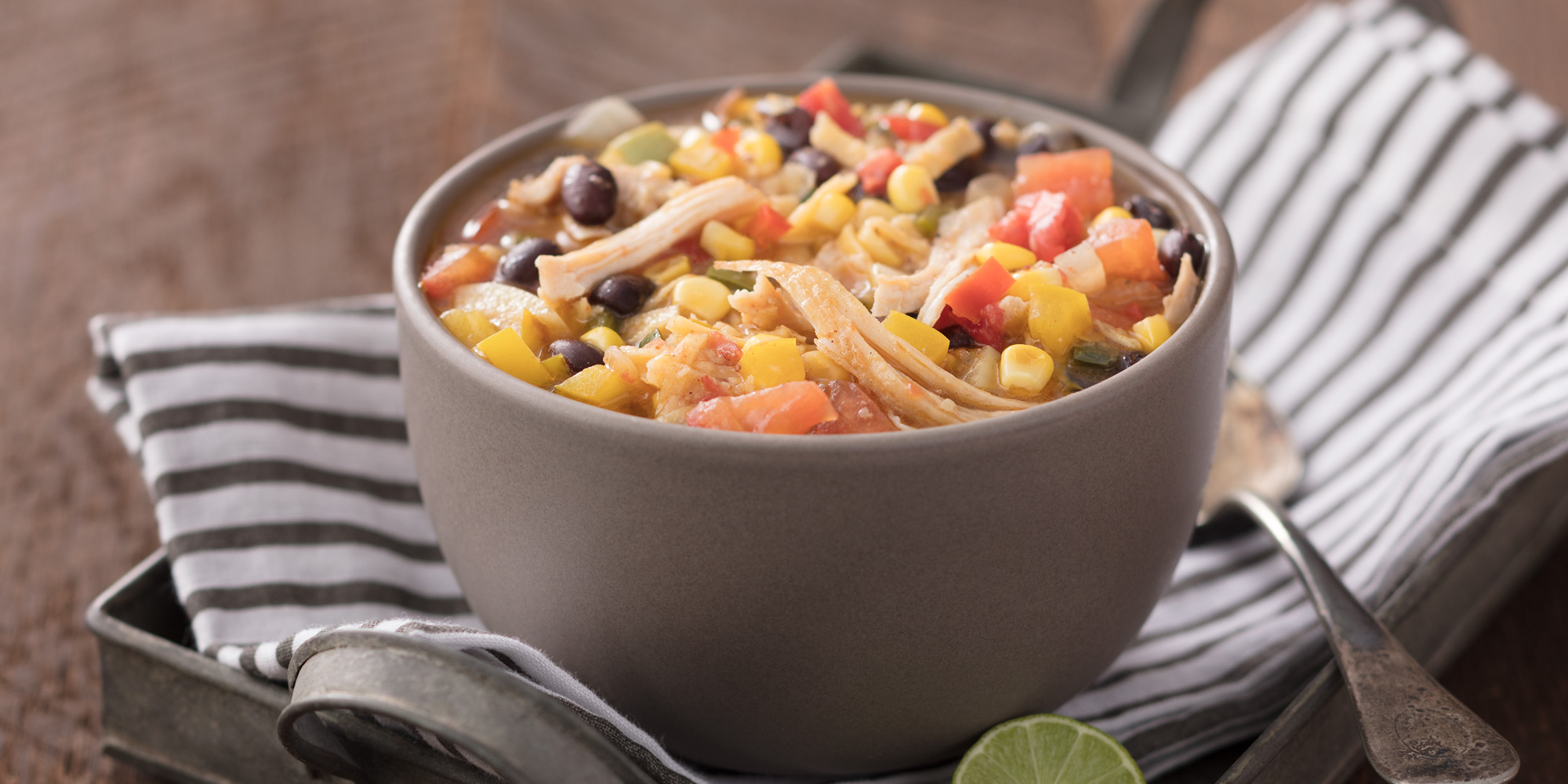 Florida Chicken Tortilla Soup
Ingredients
2-3 Florida chicken breasts (cooked and diced into bite-size chunks)
2 ear's fresh Florida sweet corn, cut off the cob
2 Florida bell peppers (your favorite color), diced
2 Florida tomatoes, diced small
1 small onion, diced small
1 jalapeno (remove seeds to lessen the heat), finely chopped
1 poblano pepper, diced small
3 cloves garlic, minced
1 small can green chiles
2 cans black beans, rinsed
2 tablespoons chili powder
1 tablespoon cumin
1 tablespoon oregano
6 cups low sodium chicken broth
2 cups water
1 lime, juiced
Hot sauce (your favorite kind, amount is up to you)
5 small corn tortillas, cut into long thin strips
Olive oil for cooking
Sea salt and fresh ground pepper, to taste
Preparation
Pre-heat a large skillet; carefully add the oil. Sauté the onions, bell peppers, jalapeno, poblano, and corn until soft; about 8 minutes. Add the minced garlic, tomatoes, and green chilis and cook for additional 5 minutes. Next add rinsed black beans, chili powder, cumin, and oregano. Stir all the ingredients to combine. Pour in the chicken broth and water; add the diced chicken and tortilla strips now. Cover and simmer for 30 minutes, finish with fresh lime juice. Taste and adjust seasoning as needed. Serve with fresh avocado, sour cream, and crushed tortilla chips if desired.
Some of Our Favorite Recipes
Sign Up For Recipes From Chef Justin
Want to cook like our award-winning chef? Enter your email address and learn how you can enjoy delicious Fresh From Florida recipes from the comfort of your kitchen.