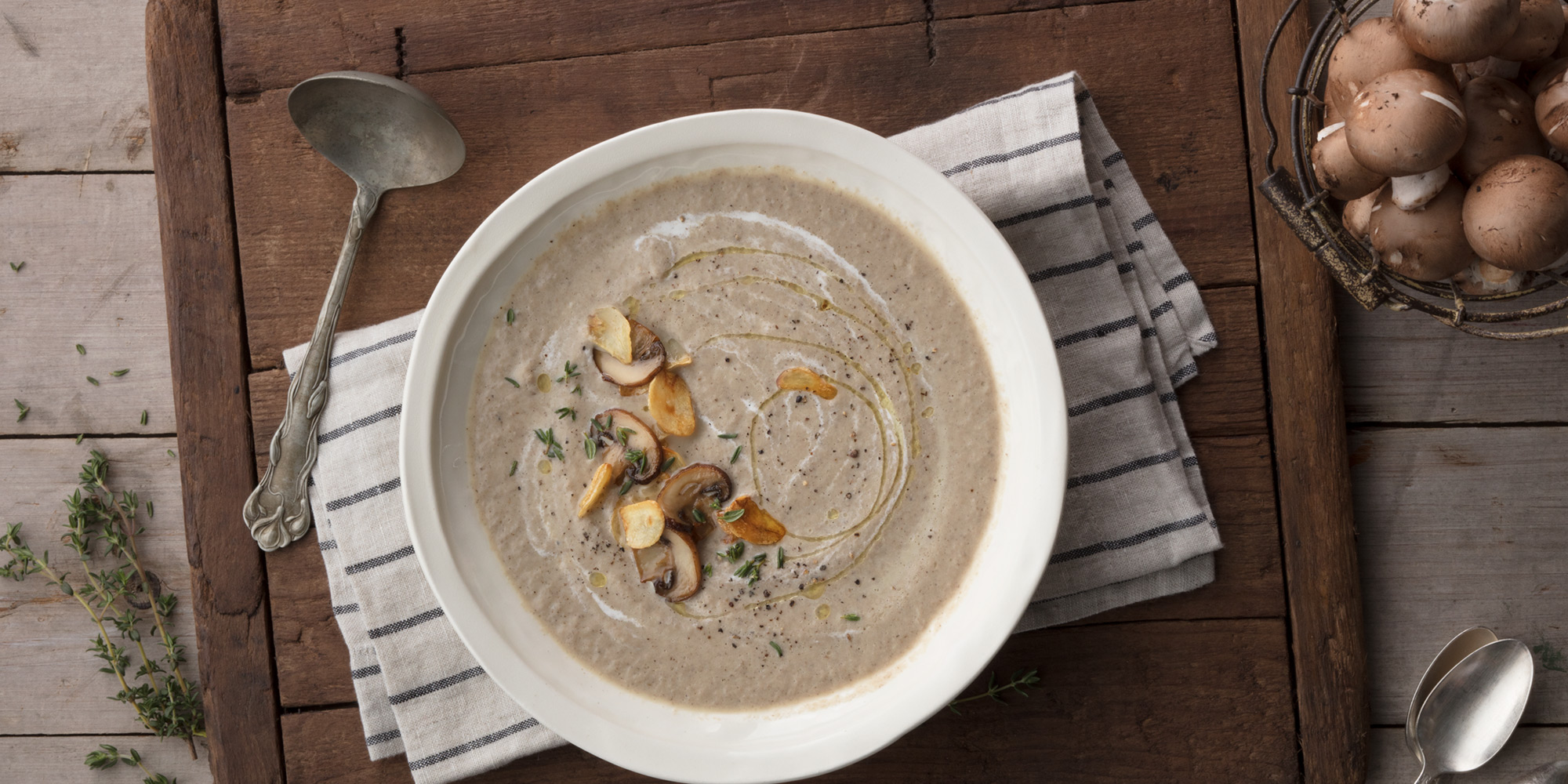 Florida Mushroom Bisque
Ingredients
2 pounds Florida mushrooms (mixed varieties), roughly chopped
½ onion, diced
2-3 cloves garlic, minced
2 quarts vegetable broth
1 cup heavy cream
1 tablespoon all-purpose seasoning blend (your favorite)
2 tablespoons butter
5-8 sprigs of fresh thyme, leaves removed
Canola oil, for sautéing
Sea salt and fresh ground pepper, to taste
Preparation
Melt the butter and oil together in a large soup pot over medium-high heat. Add the diced onions and sauté until translucent (about 5-8 minutes). Add in the minced garlic and continue to cook for another minute. Reduce the heat to medium and add in the chopped mushrooms and the thyme leaves. Cook until the mushrooms release some of the water content, stirring frequently, about 10 minutes. Next, add the vegetable broth, heavy cream, all-purpose seasoning blend, sea salt, and fresh ground pepper. Cook this mixture for an additional 10-15 minutes then reduce the heat to low. Blend the soup using an immersion blender, or use a counter-top blender and blend in small batches. (If using the counter-top blender, use caution when blending hot liquid). Serve warm.
Some of Our Favorite Recipes
Sign Up For Recipes From Chef Justin
Want to cook like our award-winning chef? Enter your email address and learn how you can enjoy delicious "Fresh From Florida" recipes from the comfort of your kitchen.