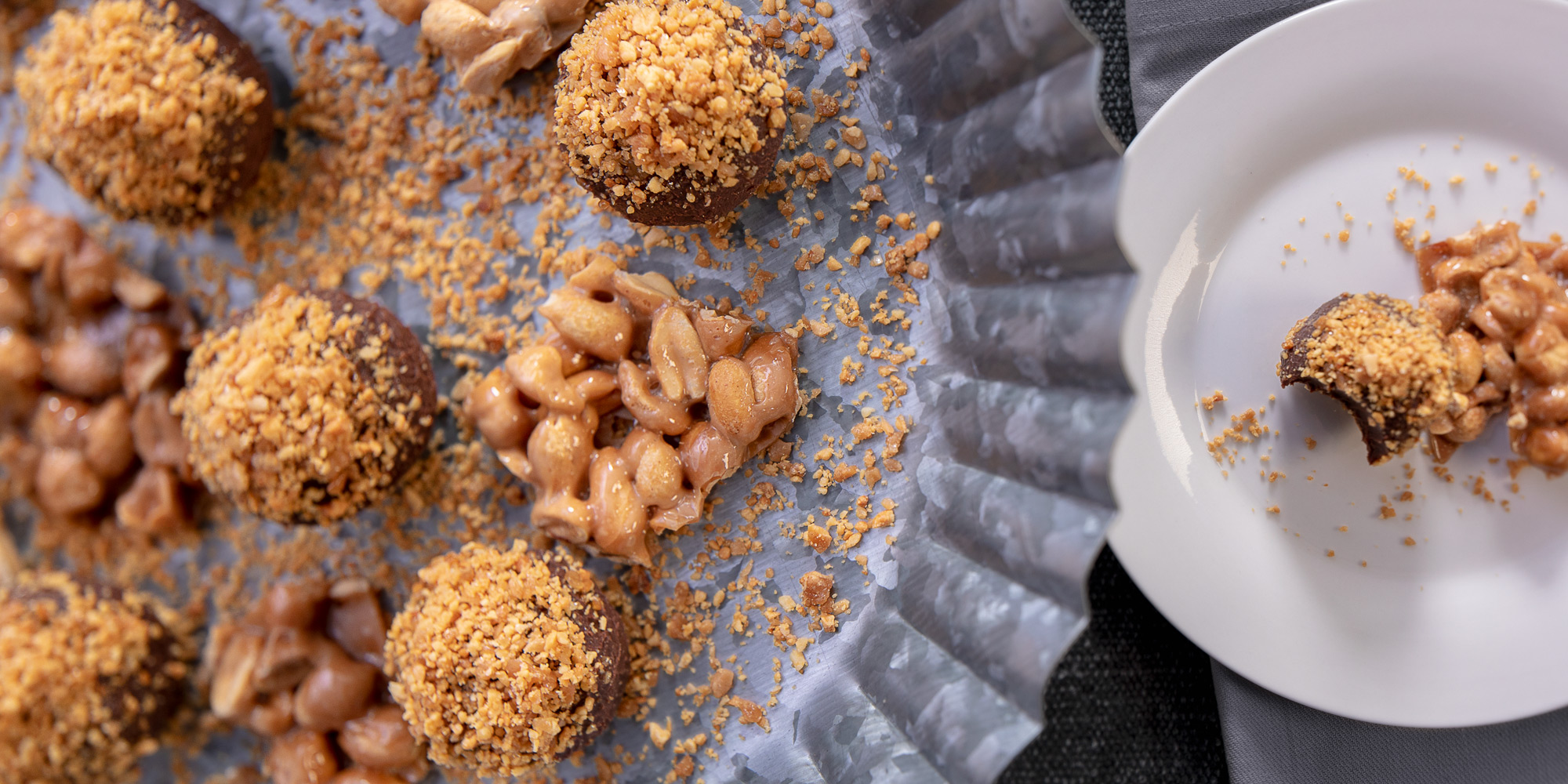 Florida Peanut Brittle Chocolate Truffles
Ingredients
6 ounces Florida peanut brittle, finely crushed
½ cup heavy cream
4 ounces semi-sweet chocolate chips
4 ounces dark chocolate chips
1 teaspoon pure vanilla extract
Pinch of sea salt
Preparation
In a small saucepot over medium heat, bring heavy cream to a simmer. Remove from heat and pour into a bowl with the chocolate chips. Tightly cover with plastic wrap for 10 minutes to melt the chocolate. Uncover and add the vanilla, stirring until completely smooth. Place in refrigerator for at least 3 hours in order to set. Using an ice cream scoop or small spoon, scoop out small amounts of chocolate and roll into balls (disposable latex gloves are helpful during this step). Next, roll the truffles into the crushed peanut brittle (or coating of your choice). Place onto a parchment lined baking sheet and chill to set. Serve at room temperature. Store in an airtight container in the refrigerator for up to 1 week.
Fresh Tip: These truffles can be rolled in additional items such as crushed cookies, flaked coconut, or cocoa powder!
Some of Our Favorite Recipes
Sign Up For Recipes From Chef Justin
Want to cook like our award-winning chef? Enter your email address and learn how you can enjoy delicious "Fresh From Florida" recipes from the comfort of your kitchen.