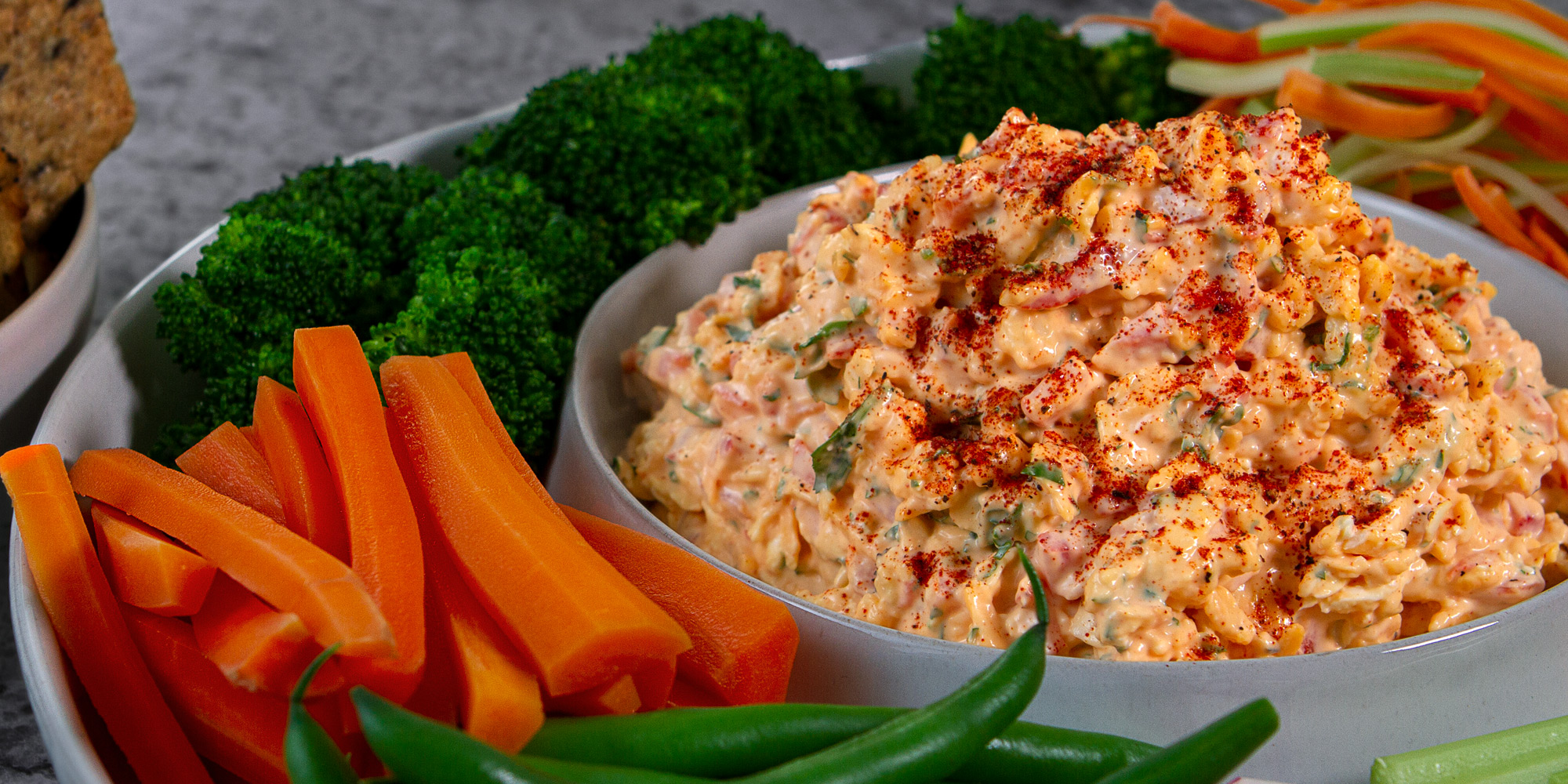 Florida Pimento Cheese Plate
Ingredients
1 Florida red bell pepper
8 ounces sharp cheddar cheese, grated
5 ounces pepper jack cheese, grated
3 ounces Parmesan cheese, grated
4 ounces cream cheese, room temperature
1 cup mayonnaise
½ cup sour cream
1 teaspoon garlic powder
1 teaspoon smoked paprika
5 dashes hot pepper sauce (optional)
2 tablespoons parsley, roughly chopped
1 teaspoon olive oil
Sea salt and fresh ground pepper, to taste
Preparation
Preheat the broiler to high to roast the bell pepper. Drizzle olive oil over the red bell pepper and place directly under the broiler. Using tongs, rotate the pepper until desired char is reached. Remove from oven and place in a small bowl and cover with plastic wrap to steam. Once the pepper is soft, scrape the charred skin off (discard) and finely chop.
Add the chopped pepper and shredded cheese to a large bowl. Add the mayo, sour cream, cream cheese, smoked paprika, and hot sauce; mix until thoroughly combined. Adjust salt and pepper if needed. Garnish with chopped parsley. Serve with Florida vegetables and assorted crackers.
Fresh tip: This dip is very versatile, feel free to experiment with different all-purpose seasonings, flavors, and textures!
Some of Our Favorite Recipes
Sign Up For Recipes From Chef Justin
Want to cook like our award-winning chef? Enter your email address and learn how you can enjoy delicious Fresh From Florida recipes from the comfort of your kitchen.