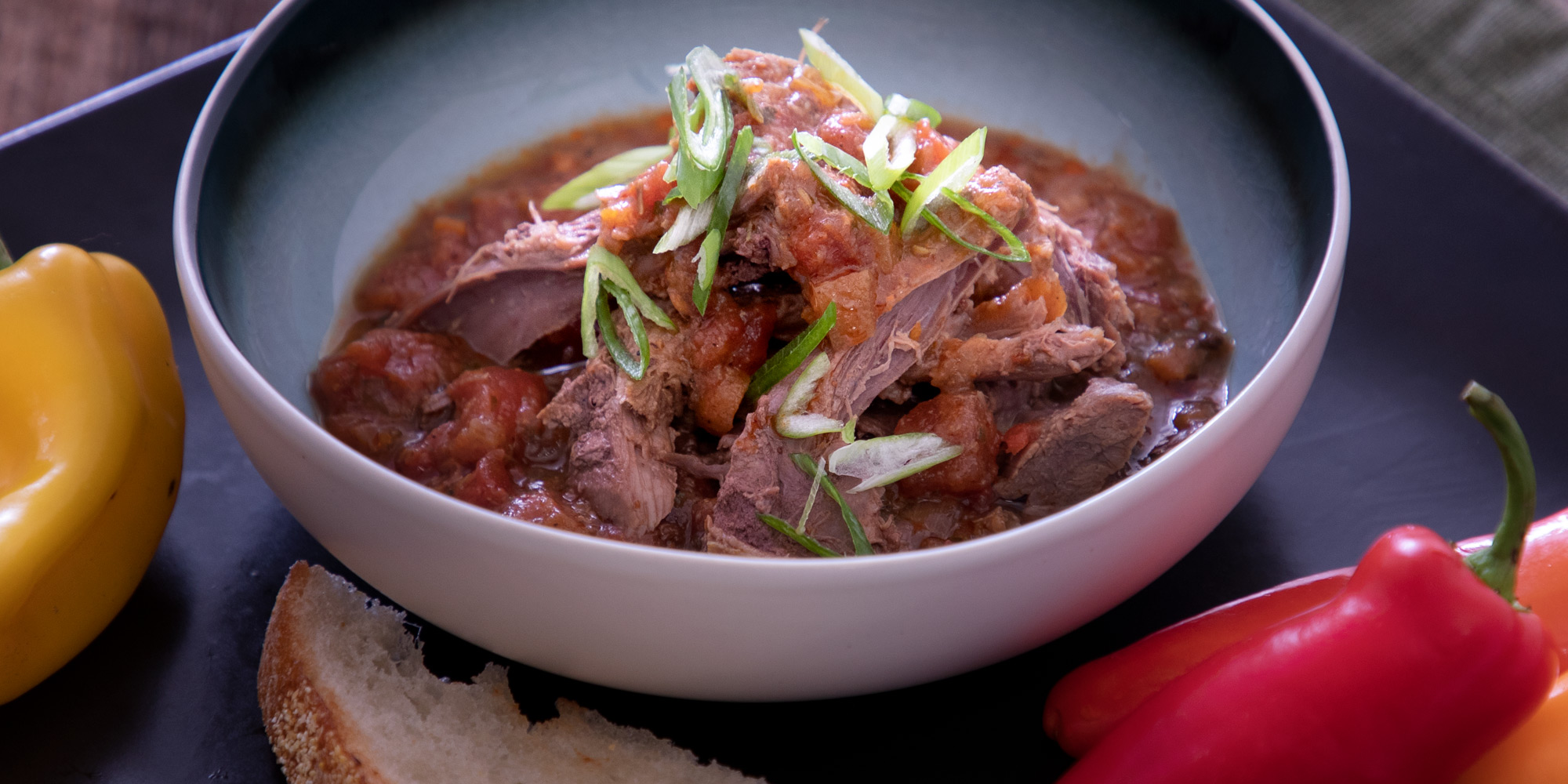 Florida Wild Turkey Tikka Masala
Ingredients
2 Florida wild turkey thighs (skin removed)
5 Florida tomatoes, diced small
½ cup Florida bell pepper, diced small
½ Florida onion, diced small
2 tablespoons tomato paste
1 cup chicken or vegetable broth
2 garlic cloves, minced
1 tablespoon fresh ginger, minced
3 tablespoons cilantro, roughly chopped
½ cup heavy cream
1 teaspoon curry powder
1 teaspoon smoked paprika
1 teaspoon cumin
1 teaspoon turmeric Oil, for cooking
Sea salt and fresh ground pepper, to taste
Preparation
Preheat a large pan to medium-high heat and add 1 teaspoon oil. Season the turkey thighs with salt and pepper and sear on both sides. Remove from pan and set aside. Reduce heat to medium and add 1 teaspoon oil. Sauté bell peppers and onion for two minutes, then add garlic and ginger. Sauté for one more minute. Stir in tomato paste and mix well. Next add all the dry spices and stir until fragrant, about 30 seconds. Add the tomatoes (do not drain) and broth, stirring to combine. Place the turkey thighs in the sauce. Bring to a boil then reduce to simmer and cover for two to three hours (cook time will depend on size of turkey thighs). Stir every thirty minutes. Add stock or water if liquid evaporates or gets low. When meat is tender and ready to serve, stir in heavy cream and cilantro. Serve over noodles or rice. Fresh From Florida food fact: Tikka Masala is an Indian dish traditionally served with chicken as the protein. We have adapted this recipe to use Florida wild turkey.
Some of Our Favorite Recipes
Sign Up For Recipes From Chef Justin
Want to cook like our award-winning chef? Enter your email address and learn how you can enjoy delicious "Fresh From Florida" recipes from the comfort of your kitchen.