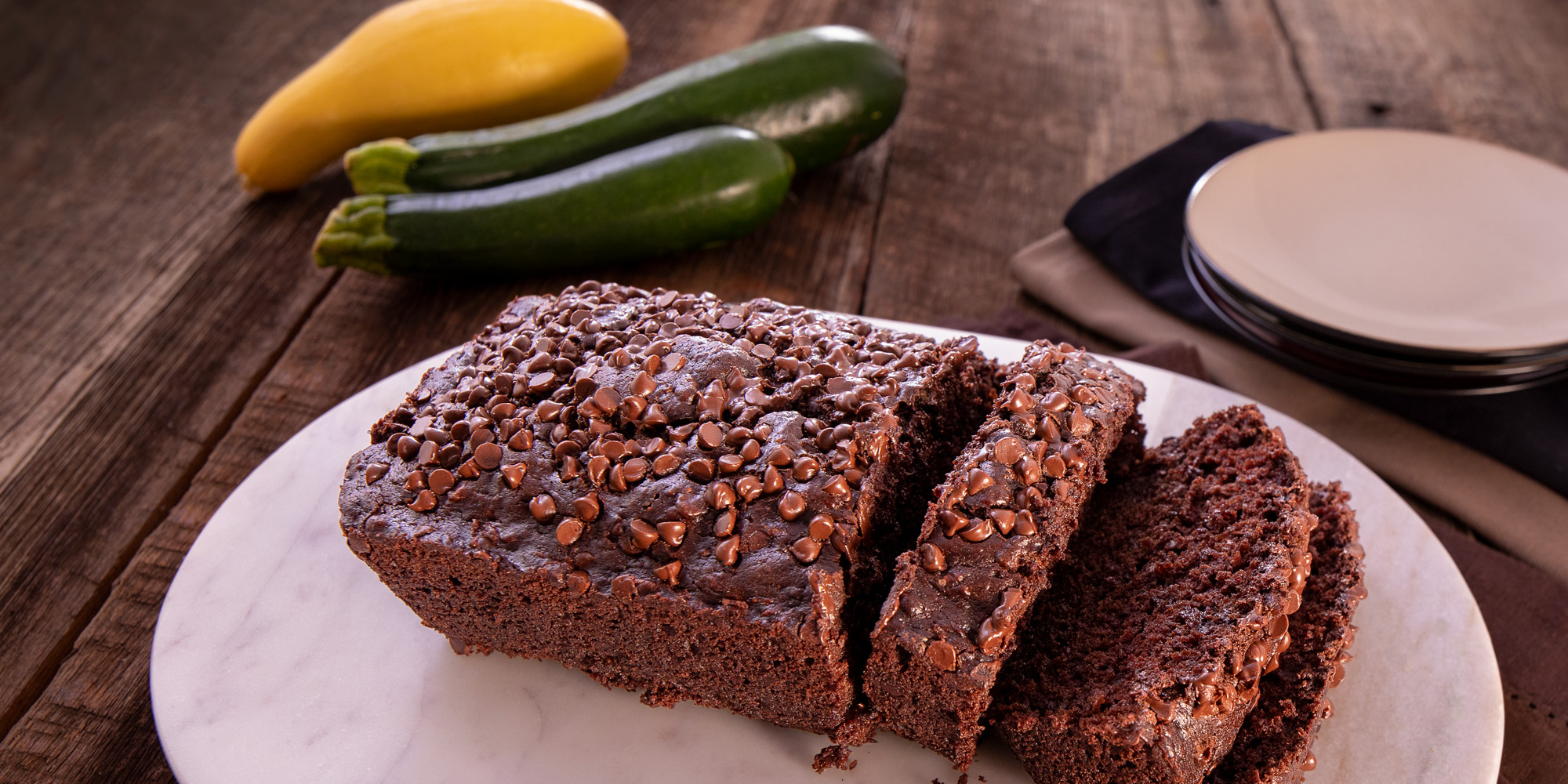 Florida Chocolate Zucchini Bread
Ingredients
1 small Florida zucchini, grated (do not squeeze out water content)
1 small Florida squash, grated (do not squeeze out water content)
1 cup all-purpose unbleached flour
½ cup 100% unsweetened cocoa powder
1 teaspoon baking soda
½ teaspoon sea salt
¼ cup unsalted butter, softened
¾ cup light brown sugar
¼ cup oil
2 eggs, room temperature
1 tablespoon pure vanilla extract
1 cup mini semi-sweet chocolate chips
Preparation
Preheat oven to 350 degrees. In a large bowl sift together the flour, cocoa powder, baking soda, and salt. Next add softened butter, oil, eggs, brown sugar, vanilla and mix until blended (batter will appear dry). Fold in ¾ cup of mini chocolate chips and the grated squash and zucchini until combined (do not overmix). Pour batter into buttered 9-inch loaf pan and sprinkle remaining chocolate chips on top. Bake for 50 minutes, remove from oven and allow to cool slightly. Serve warm or room temperature.
Fresh tip: this recipe can also be baked in muffin tins.
Some of Our Favorite Recipes
Sign Up For Recipes From Chef Justin
Want to cook like our award-winning chef? Enter your email address and learn how you can enjoy delicious "Fresh From Florida" recipes from the comfort of your kitchen.