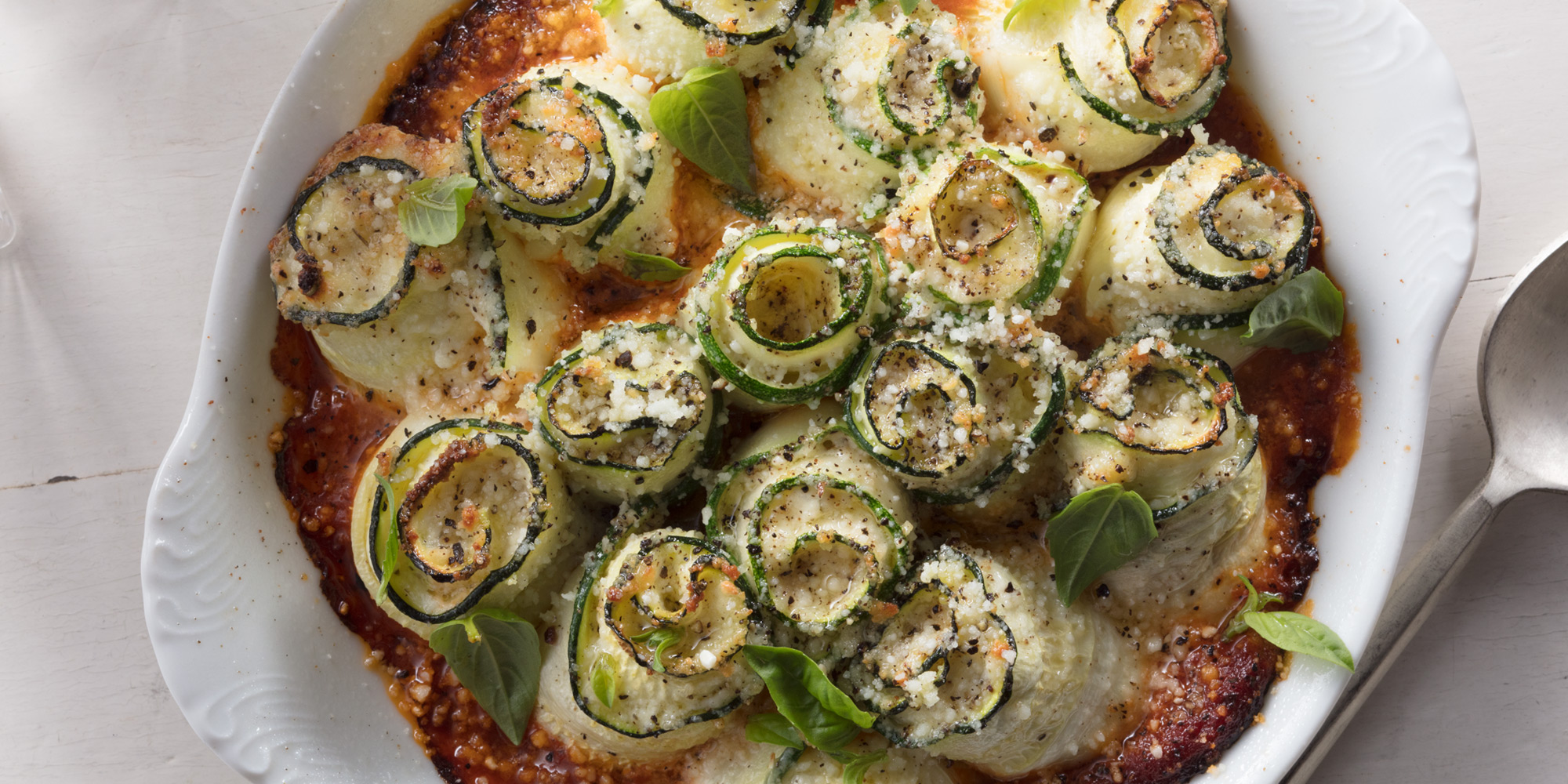 Florida Zucchini Ricotta Rollups
Ingredients
2 large Florida zucchini or yellow squash, sliced thin lengthwise
1 cup ricotta cheese
1 cup mozzarella cheese, shredded
2 cups marinara sauce (your favorite)
2 egg yolks
1 teaspoon Italian seasoning mix
⅓ cup parmesan cheese, grated
¼ cup fresh basil, hand torn
Sea salt and fresh ground pepper, to taste
Preparation
Lay out all the zucchini and yellow squash slices on paper towels. Lightly sprinkle each side of the sliced zucchini and squash with sea salt. Let the salted slices sit for about 20 minutes. After 20 minutes use another paper towel to soak up any liquid from the vegetables. In a small bowl combine the egg yolk, mozzarella cheese, ricotta cheese and Italian seasoning. Season cheese mixture lightly with salt and pepper. Spread a thin layer of the cheese mixture on one side of each vegetable slice. Roll each slice up carefully and place seam side down in a baking dish. Evenly add marinara sauce to the top of the vegetable rollups. Sprinkle with Parmesan cheese and bake in a 375 degree oven for about 15 minutes. Top with hand torn basil, serve warm.
Some of Our Favorite Recipes
Sign Up For Recipes From Chef Justin
Want to cook like our award-winning chef? Enter your email address and learn how you can enjoy delicious "Fresh From Florida" recipes from the comfort of your kitchen.