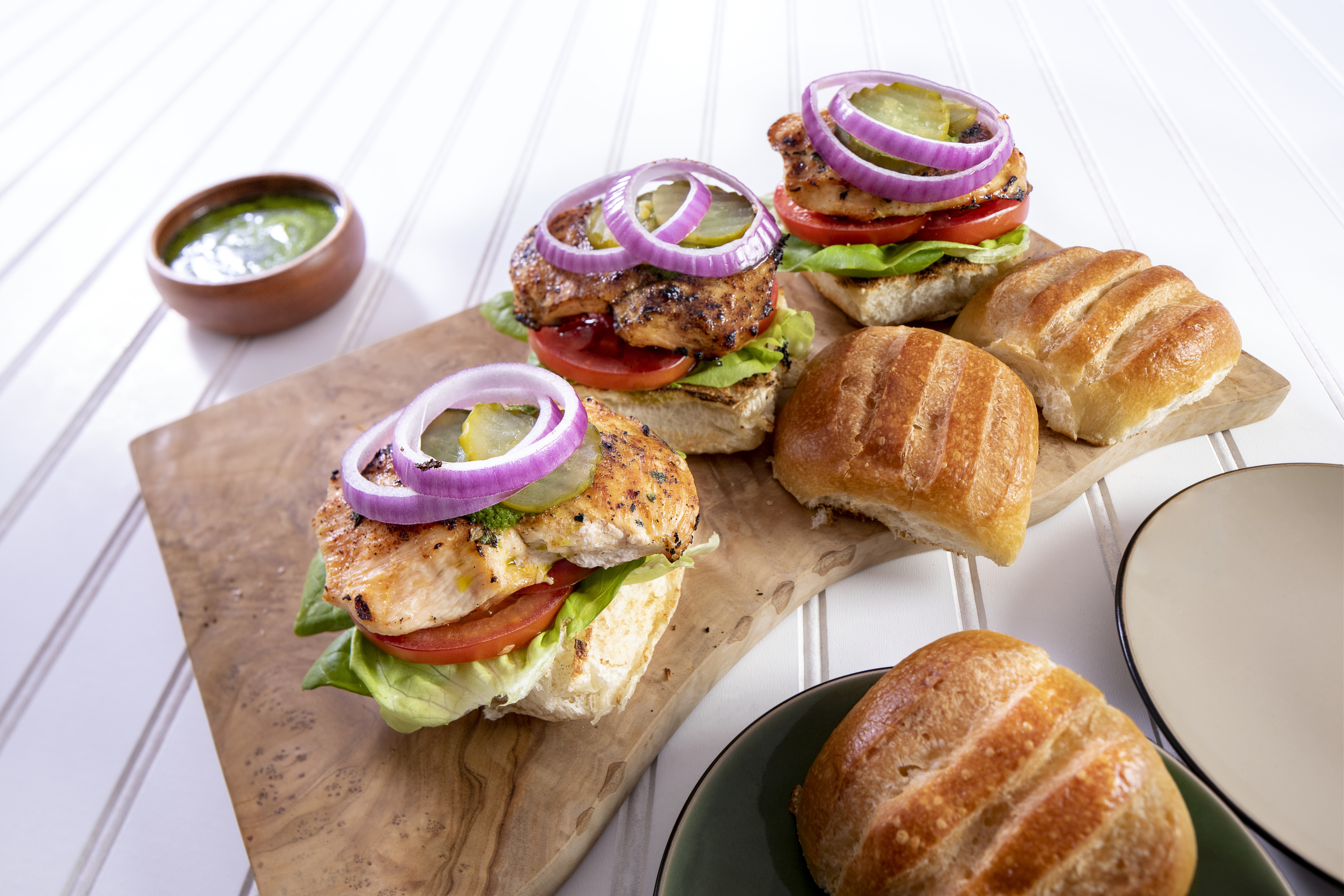 Grilled Florida Chicken Sandwich
Ingredients
2 Florida chicken breasts, grilled and sliced thin
1 Florida tomato, sliced thin
2 cups Florida arugula
3 garlic cloves
1 lemon, zested and juiced
½ cup olive oil
Crusty sandwich bread (your favorite)
2 tablespoons unsalted butter, softened to room temperature
Sea salt and fresh ground pepper, to taste
Preparation
In a blender or food processor combine arugula, garlic cloves, lemon zest, lemon juice and pulse until combined. Turn on and slowly drizzle in olive oil until a loose paste forms. Pour into a small bowl and set aside. Heat grill to high. Season the chicken with salt and pepper and grill for 4 minutes on both sides. Brush arugula pesto onto chicken and cook until internal temperature reaches 165 degrees. Set aside to rest. Spread butter on inner portion of sandwich buns and place directly over heat for 1-2 minutes or until warm and golden in color. Remove from grill and assemble sandwich. Serve with your favorite Florida vegetable.
Some of Our Favorite Recipes
Sign Up For Recipes From Chef Justin
Want to cook like our award-winning chef? Enter your email address and learn how you can enjoy delicious "Fresh From Florida" recipes from the comfort of your kitchen.