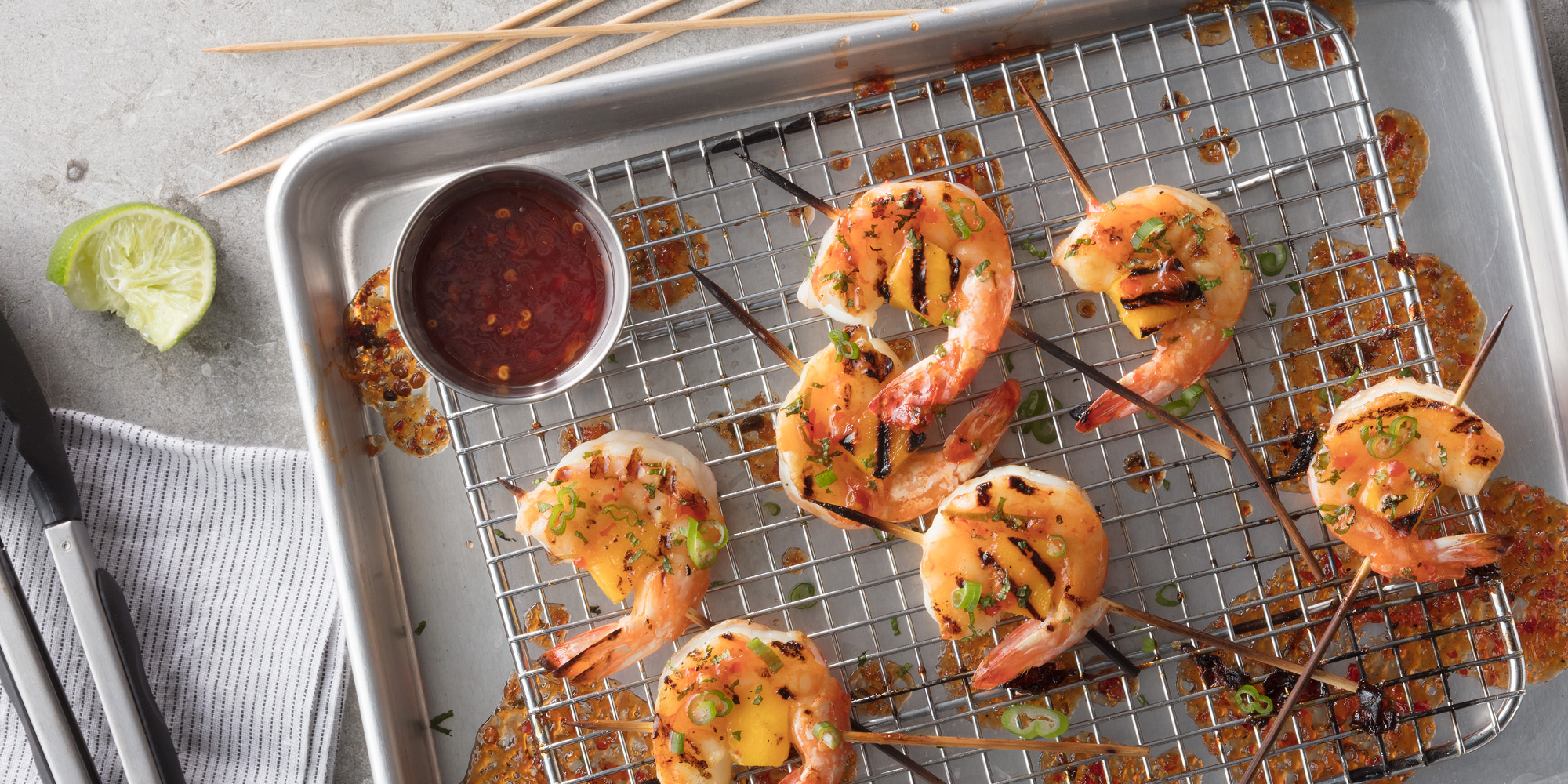 Grilled Florida Shrimp with Mango and Sweet Chili Sauce
Ingredients
20 large Florida shrimp, peeled and deveined
4 Florida mangoes, peeled and cut into ½-inch cubes
2 tablespoons Florida sugar
1 cup sweet chili sauce
½ lime, juiced
1 tablespoon fresh ginger, grated
1 tablespoon fresh mint, chopped fine
¼ cup scallions, sliced fine
20 small bamboo skewers
Cooking oil spray for grilling
Sea salt and fresh ground pepper, to taste
Preparation
Soak the bamboo skewers in water for at least one hour (this reduces the chance of the skewers burning). Combine the sweet chili sauce, lime juice, ginger, and mint in a small bowl. Slice the scallions and set aside. On a clean surface place a mango cube in between the tail and top of a shrimp. Insert the bamboo skewer through the shrimp and mango. Repeat the skewering process until all shrimp are skewered, store in the refrigerator until ready to grill. Preheat a charcoal grill (or indoor grill pan) and cook the shrimp and mango skewers. When the shrimp is close to being cooked through, glaze with the sweet chili sauce. Sprinkle with the sliced scallions and serve.
Some of Our Favorite Recipes
Sign Up For Recipes From Chef Justin
Want to cook like our award-winning chef? Enter your email address and learn how you can enjoy delicious "Fresh From Florida" recipes from the comfort of your kitchen.