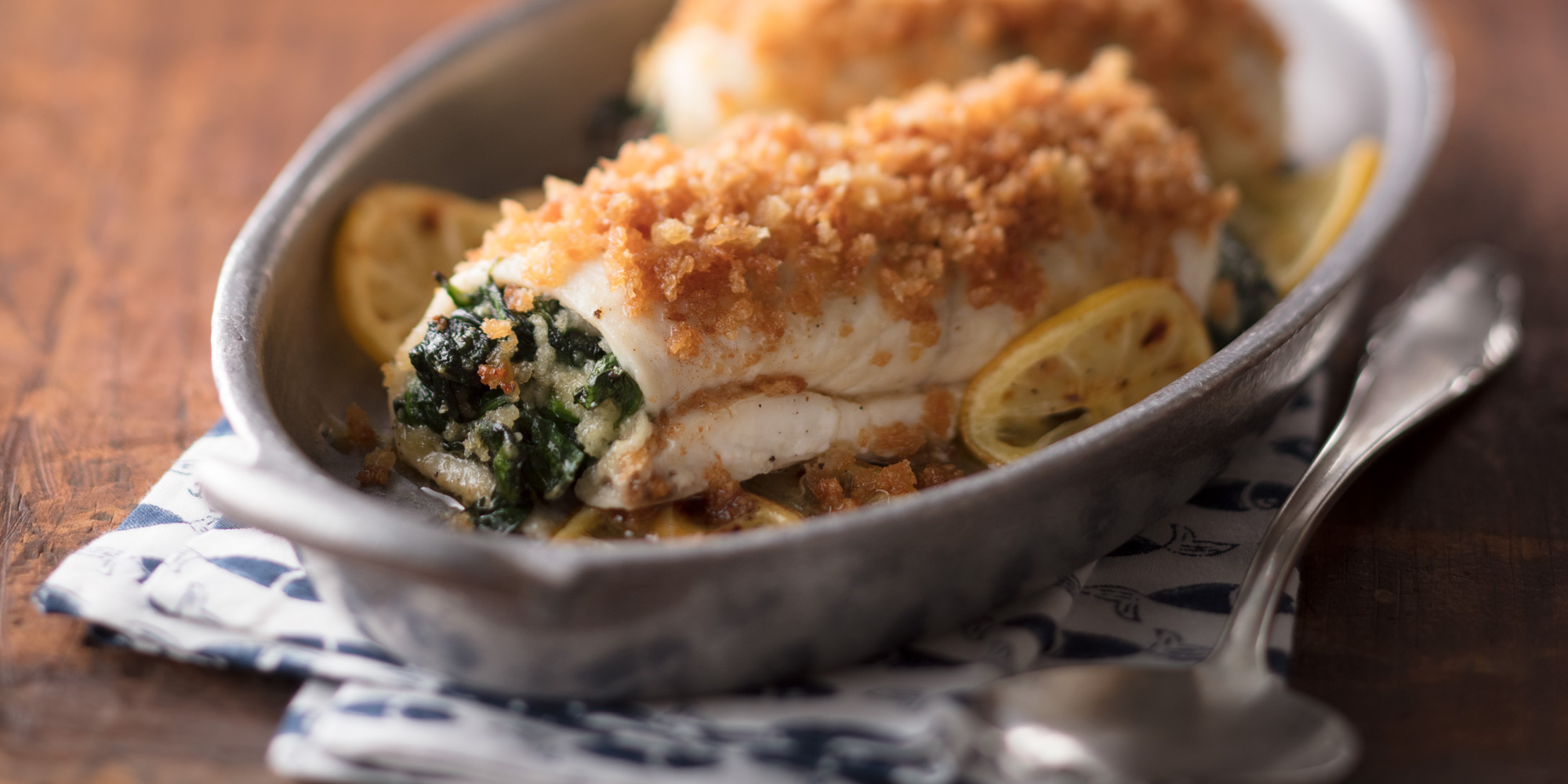 Florida Spinach Stuffed Flounder Roulade
Ingredients
4 (6 ounce) Florida grouper fillets 3 Florida oranges, peeled, seeded and segmented 2 Florida grapefruit, peeled, seeded and segmented 1 tablespoon rice wine vinegar ¼ cup fresh flat leaf parsley, chopped 1 bulb fennel, thinly sliced ½ cup jicama, peeled and julienned Olive oil for cooking Sea salt and fresh ground pepper, to taste
Preparation
Pre-heat oven to 400 degrees. Thinly slice a lemon and place in the bottom of an oiled oven-proof dish and set aside. Pre-heat a sauté pan and add the olive oil. Sauté spinach for 2 minutes (until wilted) and season with salt and pepper. Remove from heat and add the lemon juice, bread crumbs, and Parmesan cheese. Mix to combine. Season both sides of the flounder and spread an even amount of the spinach mixture on each fillet. Carefully roll fillet and place on top of the lemon slices in the prepared dish. Season with salt, pepper, melted butter and top with the remaining bread crumbs. Bake for 15-20 minutes or until cooked thoroughly. Remove from oven and sprinkle with lemon juice.
Some of Our Favorite Recipes
Sign Up For Recipes From Chef Justin
Want to cook like our award-winning chef? Enter your email address and learn how you can enjoy delicious Fresh From Florida recipes from the comfort of your kitchen.