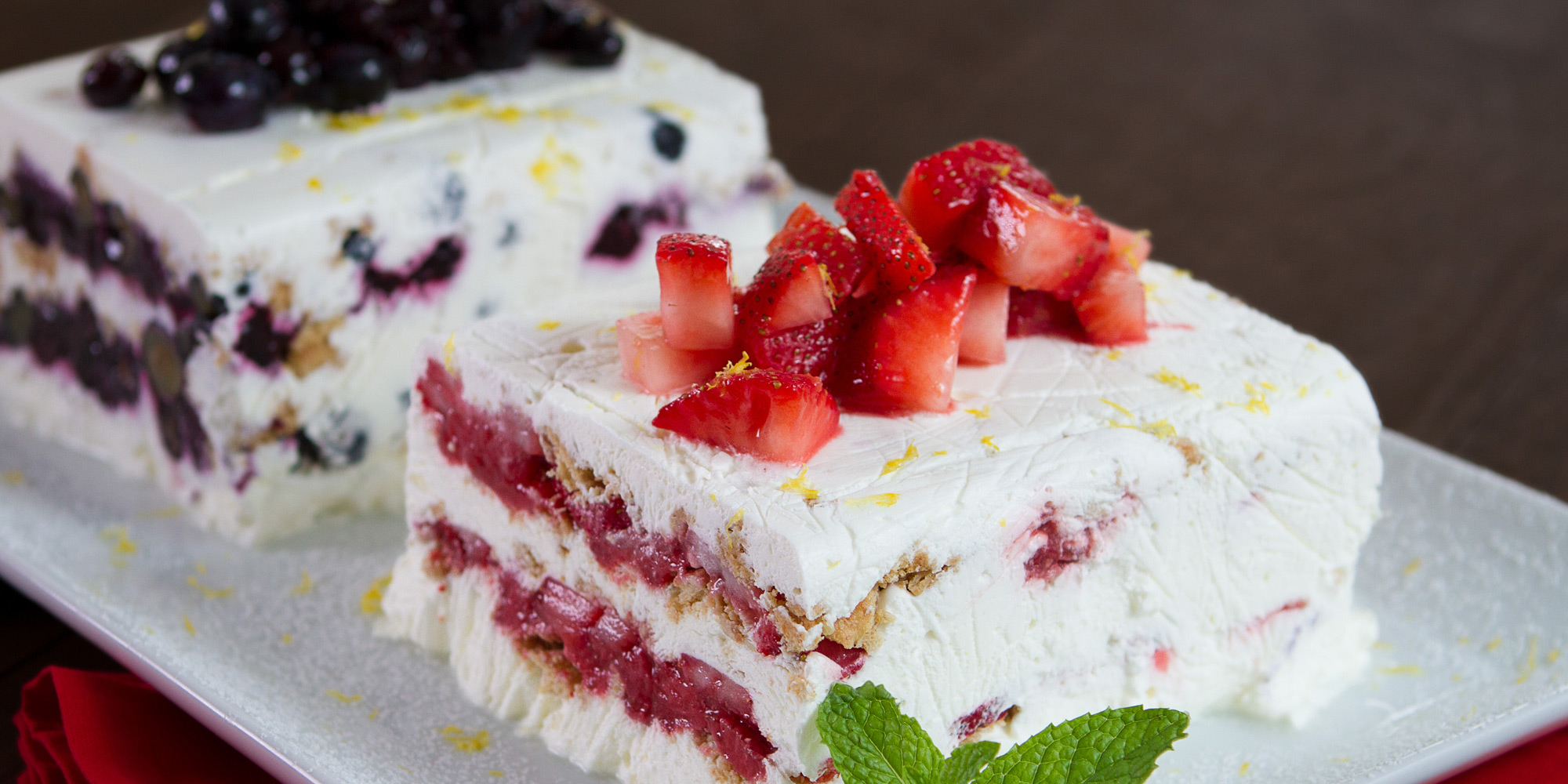 Florida Strawberry Icebox Pie
Ingredients
4 cups fresh Florida strawberries sliced (or blueberries)
1 tablespoon Florida sugar
1 tablespoon cornstarch
1 tablespoon fresh squeezed lemon juice
1 tablespoon lemon zest
3 cups heavy whipping cream
¼ cup confectioners sugar
1 teaspooon vanilla extract
8 to 10 full sheets of graham crackers, roughly crushed
Preparation
In a small sauce pot over medium-low heat, combine 2 cups sliced berries, corn starch, lemon juice, sugar, and lemon zest. Cook, while stirring, until a sauce has formed, about 5 minutes. Remove from heat and cool. In a large mixing bowl add the heavy cream, confectioners sugar, and vanilla extract. Wisk to form stiff peaks. Line the inside of a 9 x 5-inch inch loaf pan with plastic wrap. Extend the plastic wrap over edges, for easier removal. To assemble, spread an even thin layer of the whipped cream on the bottom. Next add a layer of crushed graham crackers, then a layer of sliced berries then drizzle a layer of the berry sauce. Repeat this process until the pan is full. Cover the pie using the extended plastic wrap and freeze. Before serving, place the frozen pie in the refrigerator for 1 hour. Use the extended plastic wrap to remove pie from the pan and place on a platter. Slice and serve cold. Garnish with whip cream, crushed graham crackers and/or berry sauce.
Some of Our Favorite Recipes
Sign Up For Recipes From Chef Justin
Want to cook like our award-winning chef? Enter your email address and learn how you can enjoy delicious "Fresh From Florida" recipes from the comfort of your kitchen.